Centre for Law & Policy Research invites you to the TRANSFORM 2020 Art Exhibition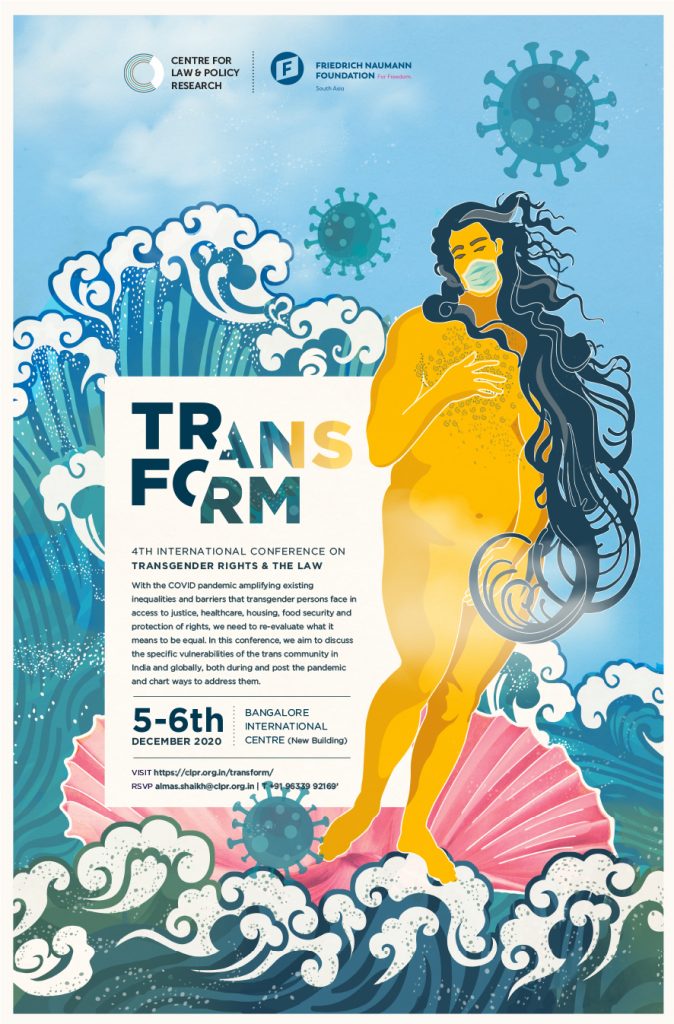 As part of Transform 2020, CLPR has commissioned new work from upcoming artists to create work which will be on display during the conference. The artists, a majority of whom are from the LGBTQI+ community, will explore ideas and experiences around Transgender Equality through their work.
The Artists commissioned include:
Almas Shaikh
Aravani Project
Dan Rebello
Kris Chudawala
Kruthika NS
Nandini Moitra
Shivangi Agrawal
Siddhesh Gautam
Upasana Agarwal
Please find the link for the registration here. Please register only if you wish to attend the exhibition along with the conference physically.