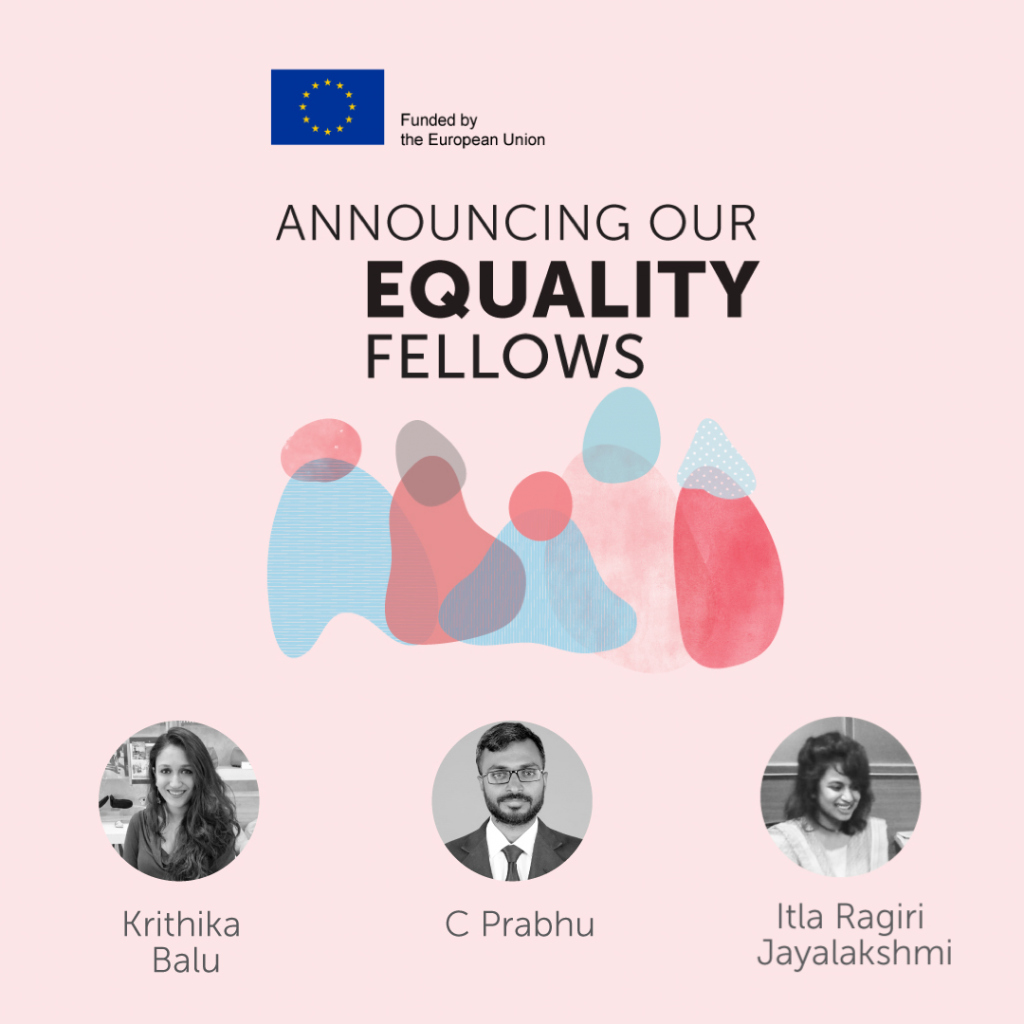 From 18th February to 2nd March, we are conducting a two-week 'Induction Programme' for our selected Equality Fellows. The objective of the induction programme is to acquaint Fellows with cutting-edge research on intersectionality and its application to equality and non-discrimination law in India.
The programme will include presentations, readings, activities and discussions on contemporary issues pertaining to caste, disability, sex, sexual orientation, and gender identity in India. It will also provide Fellows with an opportunity to deliberate on how an intersectional approach will shape their own litigation and research practice over the course of the two years of the Fellowship.
The programme will begin with an introduction to CLPR's purpose and vision, to make the law work for everyone. Fellows will learn about the range of issues that CLPR has worked on, our initiatives, the 'Constituent Assembly Debates' database, the Supreme Court Observer, and the South Asian Translaw Database, by interacting with the CLPR team.
Over the course of the programme, Fellows will read and discuss intersectionality theory, the development of equality legislation, significant Supreme Court judgements, and the practice of public interest lawyering in India. They will also learn about the current litigation that CLPR is engaged in.
During the program, Fellows will review the implementation of equality and non-discrimination law in their home state and draft Public Interest Litigations (PILs) to address critical issues.
Following the induction programme, Fellows will undertake litigation and advocacy in the South Indian states of Karnataka, Kerala, Tamil Nadu, Andhra Pradesh, and Telangana, working actively with individuals and communities who are facing discrimination.
---
This publication was produced with the financial support of the European Union. Its contents are the sole responsibility of the Centre for Law and Policy Research and do not necessarily reflect the views of the European Union.