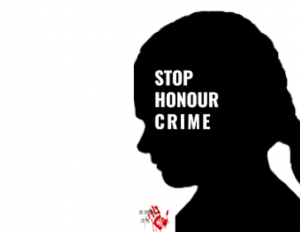 In a previous blog post, Mansi Singh explains why the need for focused law for honour crimes is the need of the hour. This piece traces the judgments laid down by the Supreme Court of India ("SC") to analyze the jurisprudence revolving around honour crimes.
Lata Singh v State of U.P. & Anr., (2006) 5 SCC 475, was one of the initial cases where a Division Bench of the Supreme Court observed that no offence has been committed by the couple marrying outside their caste as "there is no bar to an inter-caste marriage under the Hindu Marriage Act or any other law". Interestingly, the Court opined that if parents do not approve the choice of partners of their children, the maximum that they can resort to is cut off social relations with them. It further directed the police personnel throughout the country to ensure inter-caste couples are not subjected to any kind of violence and in the event of such, to institute criminal proceedings against such people. Later, in Arumugam Servai v State of Tamil Nadu, (2011) 6 SCC 405 while dealing with a case of caste conflict, the SC observed that the "Khap Panchayats" are akin to kangaroo courts and issuing decrees against inter-caste couples are "wholly illegal and has to be ruthlessly stamped out".  In an appeal filed by an accused against his conviction for the killing of his daughter, the Supreme Court in the case of Bhagwan Dass v State (NCT of Delhi), (2011) 6 SCC 396 held that honour killing comes under the "rarest of rare" category so that it serves as a deterrent for such outrageous acts.  
The Supreme Court In Re: India Woman says Gang-raped on Orders of Village Court published in Business & Financial News dated 23-1-2014, (2014) 4 SCC 786 took suo moto cognizance of gang rape of a 20-year-old woman in West Bengal on the orders of community panchayat for having a relationship with a man from a different community. The Court reiterated that the State is duty-bound to protect the freedom of choice of marriage, which is an integral aspect of Article 21 of the Constitution of India. In Vikas Yadav v State of Uttar Pradesh & others, (2016) 9 SCC 541, while deciding about the quantum in a case of honour killing of a sister for her choice of partner, the Court categorically held that freedom and independence of a woman cannot be violated by "self-assumed" honour.
Finally in Shakti Vahini v Union of India, (2018) 7 SCC 192 the Supreme Court held that honour killing is a part of honour crimes and recognised that "any kind of torture or ill-treatment that tantamount to atrophy of choice of an individual relating to love and marriage by any assembly, whatsoever nomenclature it assumes, is illegal and cannot be allowed a moment of existence." The Court expanded the definition of honour crimes by relying upon the Council of Europe Convention on Preventing and Combating Violence Against Women and Domestic Violence, that any crime due to transgression of cultural, religious, social or traditional norms or customs of appropriate behaviour by an individual is liable to be prosecuted. It held the choice of the individual is an extricable part of dignity under Articles 19 and 21 of the Constitution to consensually choose each other as life partners. The Court issued a slew of detailed preventive, remedial, and punitive directions to deal with honour crimes which included identification of districts where honour killings are prominent, providing shelter for the couple for a month, banning unlawful assembly, taking appropriate departmental proceedings against officials, sensitization of law enforcement agencies, and setting up 24-hour helpline numbers among others.  
These directions have no teeth to tackle the menace of honour crimes in a complex, layered society like India without legislation to back them up. Further,  crimes against sexual and gender minorities are also increasing, in the name of honour. A legal framework which covers all crimes in the name of so-called honour would ensure that the right of an individual to choose their partner is protected under the constitution.