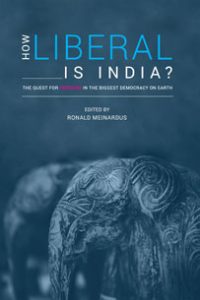 Senior Advocate Jayna Kothari shares her perspective on the progress of transgender rights and equality in India. Beginning with the history of legal battles of the LGBTI and the campaign against Section 377 of the Indian Penal Code, she moves on to review the Supreme Court's recent "trans-formation"by recognizing transgender identity. She concludes that criminal law and sexual assault in India is, "still gender specific. It only recognizes rape and sexual assault where the victim in defined as a 'woman'. Thus, transgender persons facing sexual violence have no criminal remedy".
This essay was published in a collection of 17 essays titled "How Liberal Is India?". Published by the Academic Foundation, the collection has been edited by Ronald Meinardus, Regional Director South Asia of the Friedrich Naumann Foundation for Freedom (FNF).
Access the essay here.
Access the complete book here.