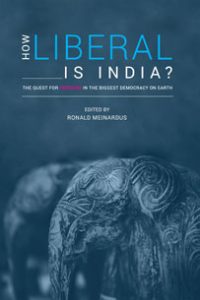 In this essay, Prof. Sudhir Krishnaswamy asks if liberalism is a key value embedded in India's Constitution. He shows that it was not keenly discussed in the constitution-making process or integrated in Supreme Court decisions. Moreover, a brief summary of debates in comparative constitutional design confirms that liberalism is rarely expressly embedded in a constitutional text. He concludes that: "Those concerned with the preservation of political liberalism in India, would do well not to rely on its constitutional entrenchment, but rather invest in embedding liberalism in our collective social and political institutions and practices."
This essay was published in a collection of 17 essays titled "How Liberal Is India?". Published by the Academic Foundation, the collection has been edited by Ronald Meinardus, Regional Director South Asia of the Friedrich Naumann Foundation for Freedom (FNF).
Access the essay here.
Access the complete book here.