Transform 2022- Transforming Rights: How Law shapes Transgender Lives, Identity, and Community in India
Transform 2022- Transforming Rights: How Law shapes Transgender Lives, Identity, and Community in India
Time 5 PM
Venue St. Joseph's Institute of Management
The Centre for Law and Policy Research (CLPR), Bangalore, is organizing a panel discussion titled Transforming Rights: How Law shapes Transgender Lives, Identity, and Community in India, which is being held on 9th December, 2022.
It brings together academics, activists, lawyers, and members of the transgender community, to push new boundaries for a trans-formation of the law. We hope to explore the intersections between the multi-layered complexities of trans lives, law, and community.
Kindly register for the panel discussion here.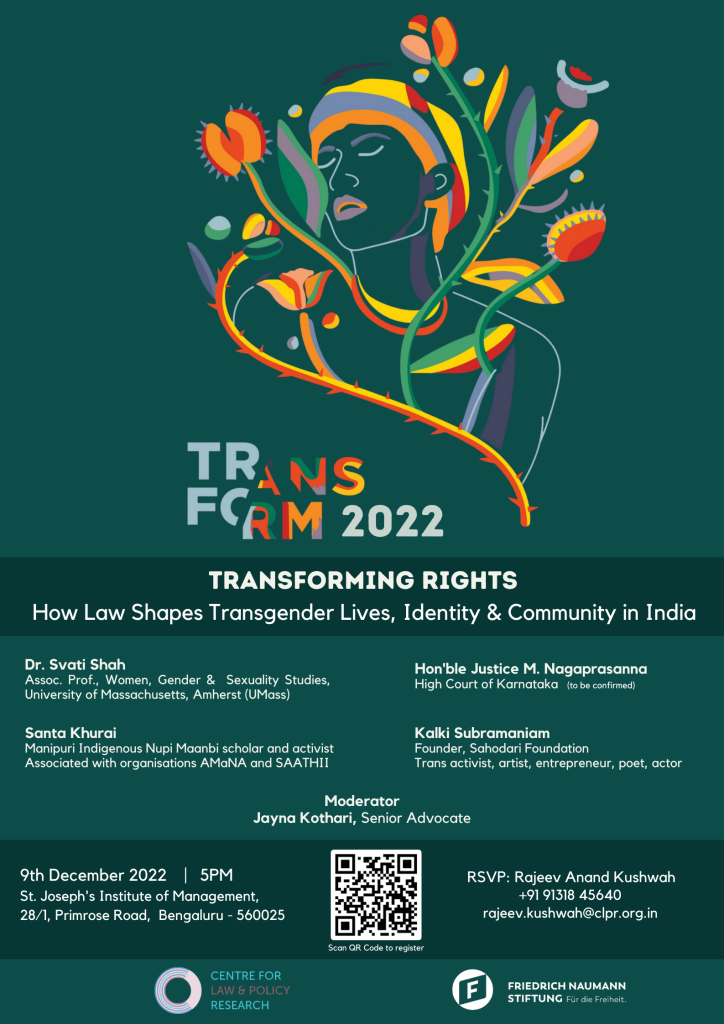 Time 5 PM
Venue St. Joseph's Institute of Management