NCS | NLSIU Friday Lecture Series #1 |Rafale & CBI Judgments
NCS | NLSIU Friday Lecture Series #1 |Rafale & CBI Judgments
Time 3.00 PM to 5.00 PM
Venue National Law School of India University Gnana Bharathi Main Rd, Opp NAAC, Teachers Colony, Nagarbhavi, Bengaluru, Karnataka 560072
The NCS Chapter of National Law School of India University (NLSIU) will host an interactive session on the Rafale Fighter Jet Deal Case (Manohar Lal Sharma v. Narendra Damodardas Modi) and the CBI Dispute Case (Alok Kumar Verma v. Union of India).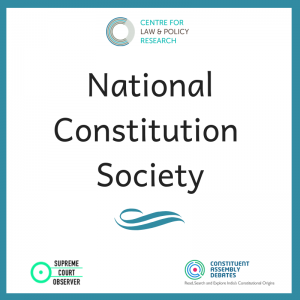 The discussion will be led by Rahul Singh, Associate Professor of Law at NLSIU:
Associate Professor Singh is an alumnus of NLSIU and holds a master's degree from Harvard Law School. He is a Senior Associate Professor of Law at NLSIU and teaches various courses such as Jurisprudence, Competition Law and Economics as well as Legal Methods. He is also the director of Institute of Competition Law and Economics at NLSIU. As a visiting professor, he has lectured at Harvard Law School, University of Oxford, University of California at Berkley and many other law colleges.
Time 3.00 PM to 5.00 PM
Venue National Law School of India University Gnana Bharathi Main Rd, Opp NAAC, Teachers Colony, Nagarbhavi, Bengaluru, Karnataka 560072