ISBR Law College | Workshop: Constitutional Foundations of State Regulations on Religion
ISBR Law College | Workshop: Constitutional Foundations of State Regulations on Religion
Time 9.30 AM - 4.30 PM
Venue ISBR Law College, Auditorium, Bengaluru
CLPR Managing Trustee Dr. Sudhir Krishnaswamy will lead Session 3 at ISBR Law College's Workshop: "Constitutional Foundations of State Regulation of Religious Beliefs and Practices". Dr. Krishnaswamy's lectured on the extent of State control over both an individual's and a group's right to freedom of religion. He analysed 5 contemporary Supreme Court cases:
– Shayara Bano v. Union of India (Triple Talaq)
– Indian Young Lawyers Association v. State of Kerala (Sabarimala)
– Goolrokh Gupta v. Burjor Pardiwala (Parsi Excommunication)
– M Siddiq v. Mahant Suresh Das (Ayodhya)
– Sunita Tiwari v. Union of India (Female Genital Circumcision)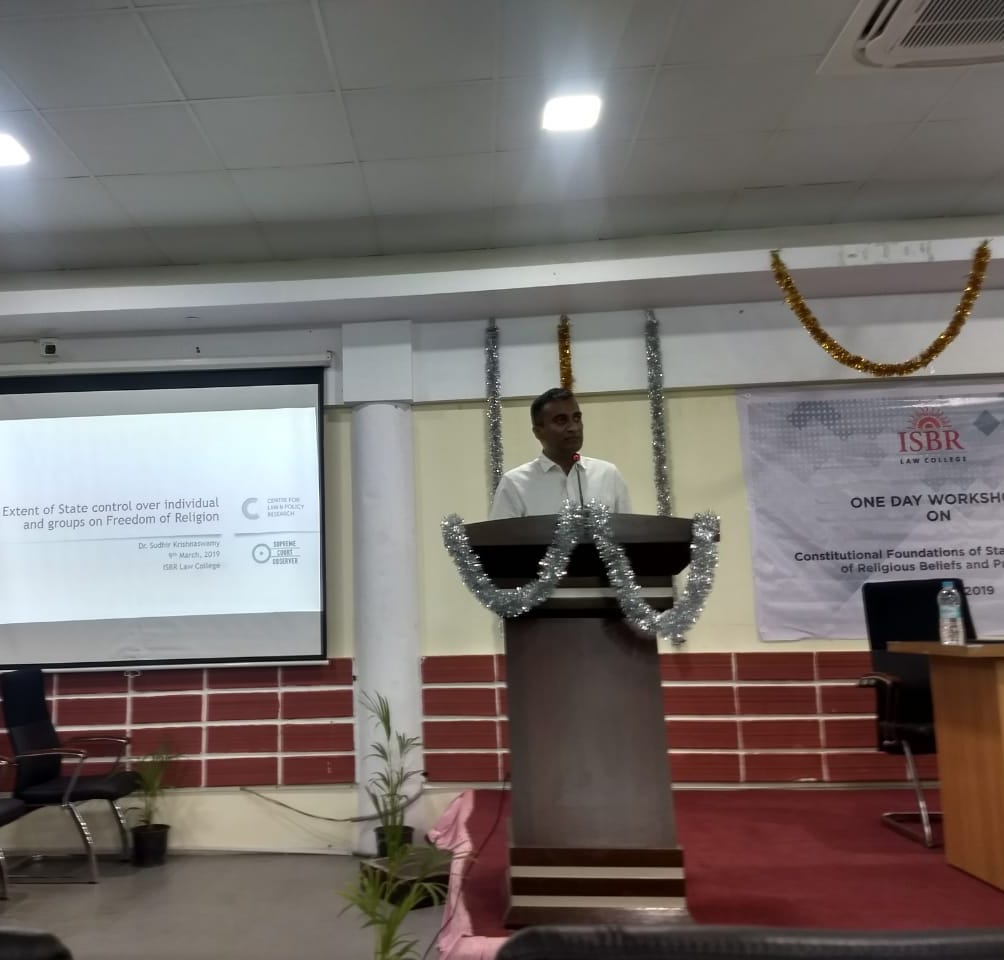 He focused on the question: does Article 26 of the Constitution grant religious denominations the right to control an individual's (of the same faith) right to freedom of religion, under Article 25?

Time 9.30 AM - 4.30 PM
Venue ISBR Law College, Auditorium, Bengaluru