Capacity Building: Addressing Violence Against Women – for Advocates and Paralegals
Capacity Building: Addressing Violence Against Women – for Advocates and Paralegals
Time 09:30 AM - 05:00 PM
Venue Association Hall, High Court of Karnataka, Opposite Vidhan Soudha, Bangalore -560001
CLPR is organising its 3rd Paralegal training as part of the Constitution Defenders Project, titled 'Capacity Building: Addressing Violence against Women- for Advocates and Paralegals' on 28 September, 2023 at the Association Hall, High Court of Karnataka, Bengaluru.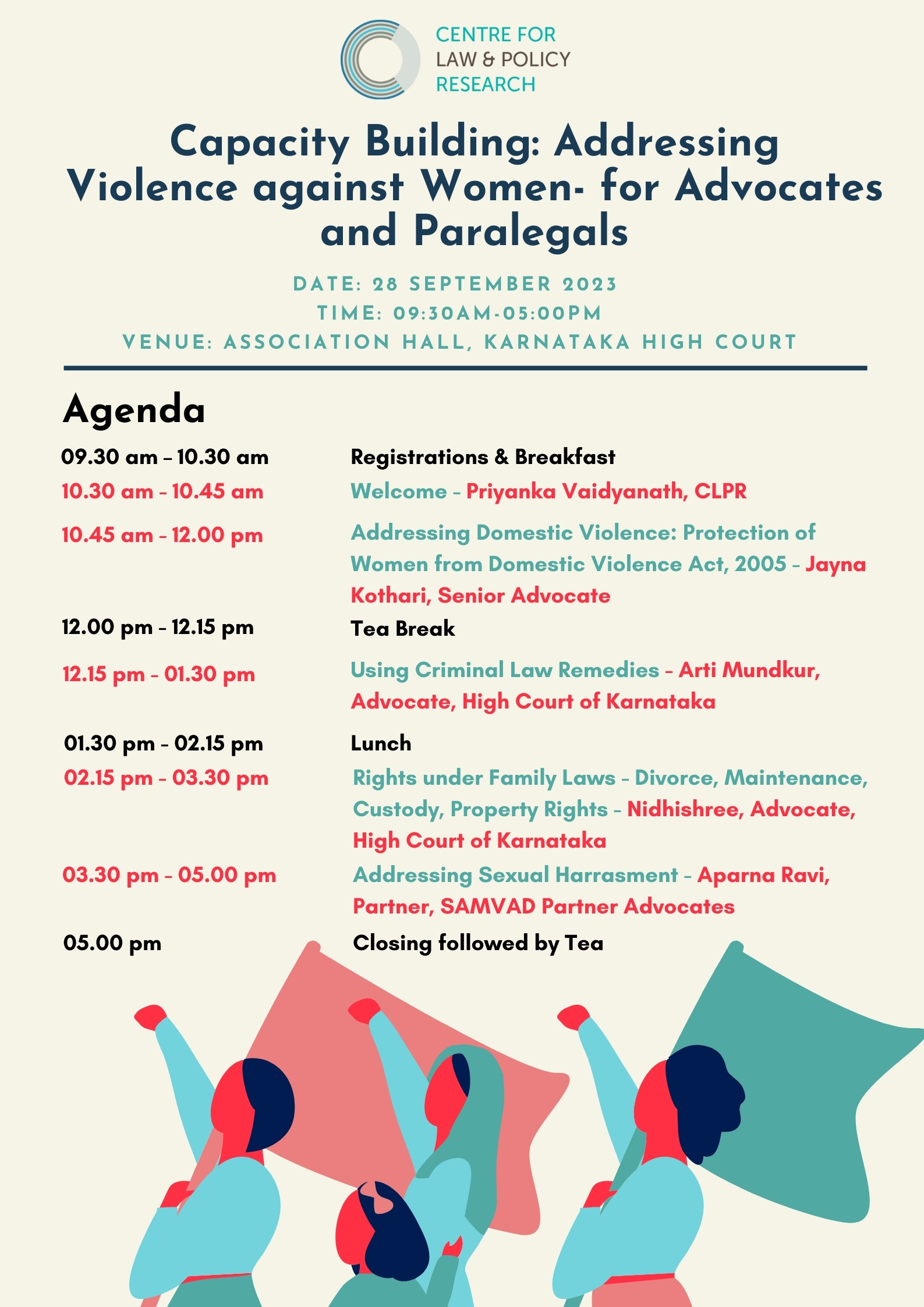 The training will equip participants with an understanding of laws protecting women, covering areas such as domestic violence, sexual assault and harassment, including various rights under Family Laws. Four distinguished advocates of women's rights will lead specific sessions, as detailed in the agenda.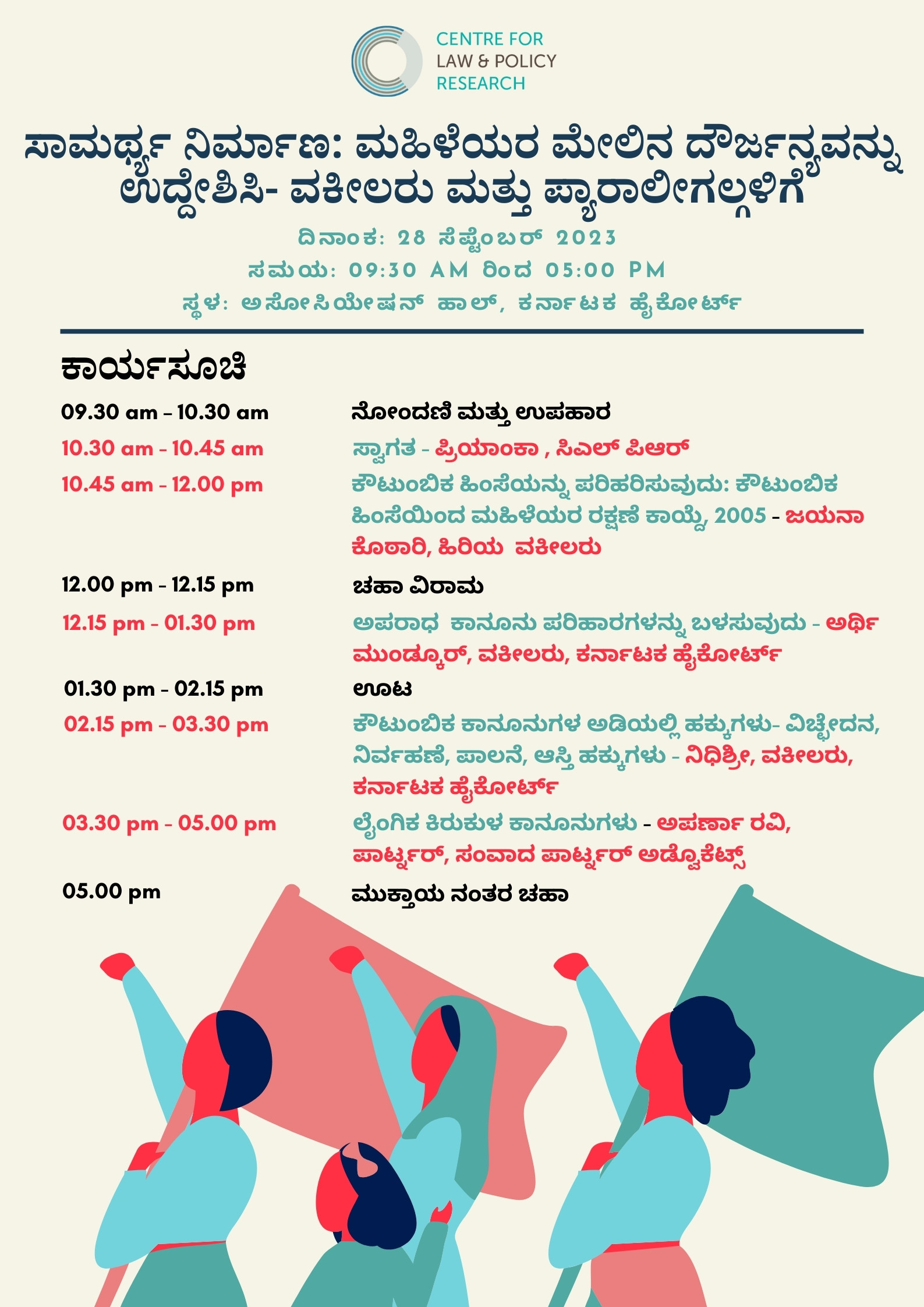 Everyone is welcome to attend. If you are interested in taking part in this event, kindly fill out this registration form!
Time 09:30 AM - 05:00 PM
Venue Association Hall, High Court of Karnataka, Opposite Vidhan Soudha, Bangalore -560001