On 10th December, the Centre for Law and Policy Research held a Writers' Workshop as part of TransForm 2022. The workshop foregrounded preliminary work on the edited collection titled Transforming Rights: How Law shapes Transgender Lives, Identity, and Community in India. With this edited collection of papers, Centre for Law and Policy Research aims to have a rigorous, academic focus on transgender rights in India substituted by a strong call for action and affirmative changes in public policy towards trans equality.
The workshop consisted of four sessions traversing various themes pertaining to transgender rights, continuing several conversations that began at previous editions of TransForm. The first session pertained to Transgender Rights and the Constitution. It began with a paper by Mihir Rajamane and Vibha Swaminathan on navigating reservations for transgender persons. This was followed by Jayna Kothari's piece on the expansion of equality through trans rights jurisprudence, and Dr. Svati Shah's piece on examining the slate of proposed laws and existing judgements on sexuality and gender identity and understanding them in political terms.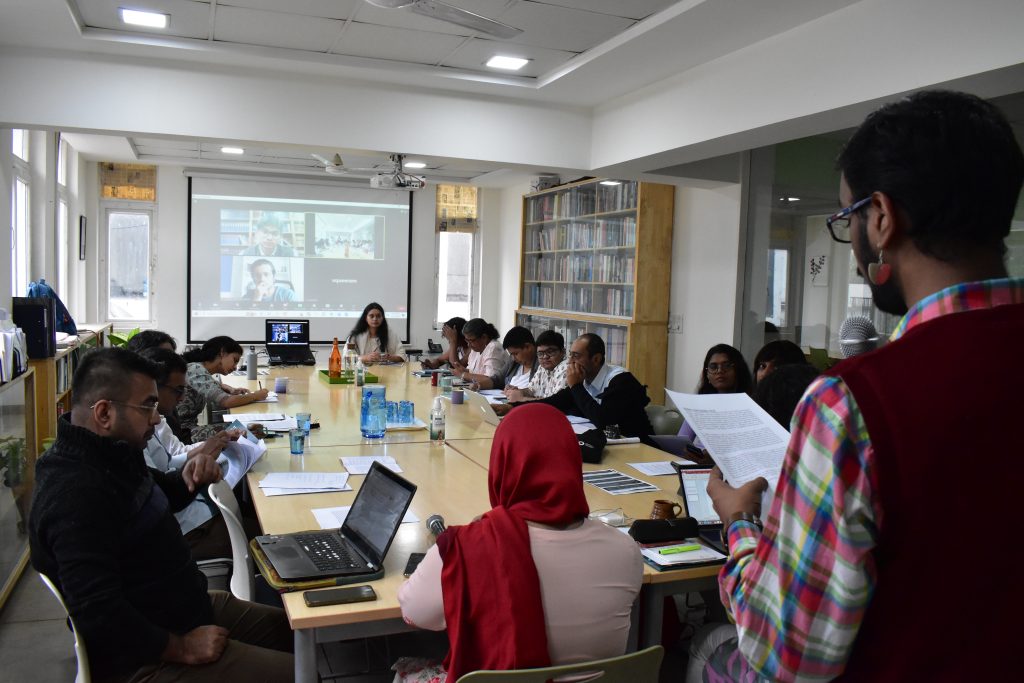 The next session was on The Right to Intimacy, Love and Family. Chayanika Shah presented her paper on intimacies and families of trans persons, and validity, recognition and protections for the same. Next, Dr. Aqsa Shaikh and Raghavi discussed the right to reproduce and the legal framework for the same. The session ended with Dr. Siddharth Swaminathan presenting his work on intimate queer relationships in India, drawing from a large public opinion survey.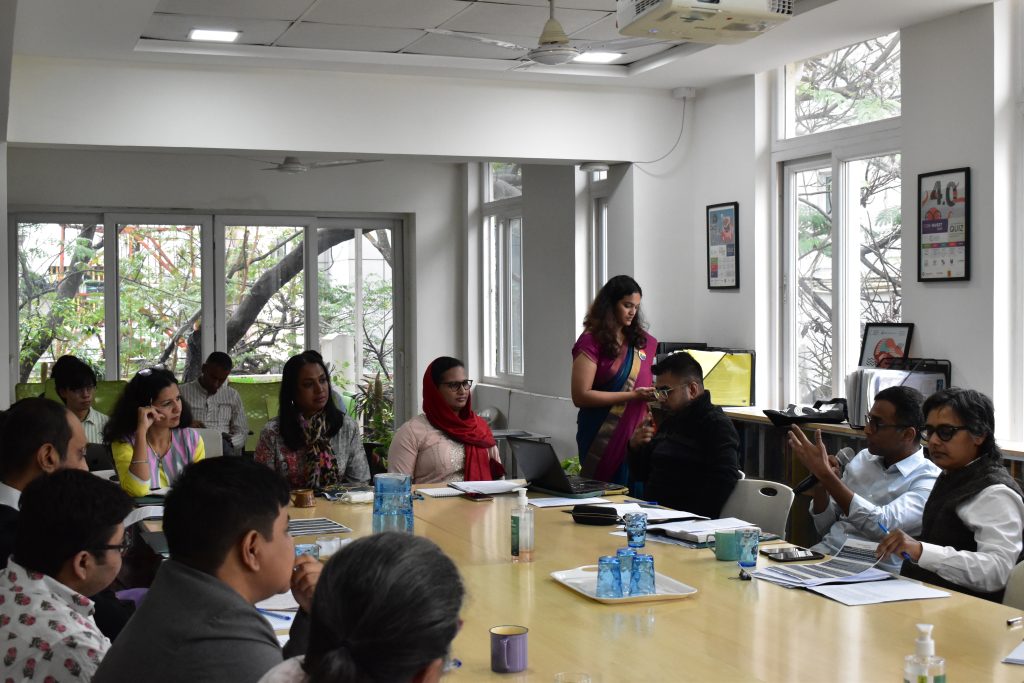 Post lunch, the writers reconvened for the third session on Legal Developments: Labour, Livelihood and Human Rights. In this session, Chand and Avi scrutinised the right to livelihood, followed by Santa Khurai who presented her paper on citizenship rights for the Manipuri indigenous Nupi Maanbi and Nupa Maanba, and Sayantan Datta delved into transgender-inclusive education policyscapes in India.
The concluding session was on The Future of Trans Activism in India. The session began with Vyjayanti Mogli presenting her paper based on a conversation with Grace Banu that foregrounded caste, gender and material inequalities of transgender subjects in India. Next, Arvind Narrain presented his paper on a 'trans inspiration' for queer politics, drawing on the life and work of Chelsea Manning. The concluding paper of the workshop was presented by Ditilekha and Vihaan – on the impact of militarism and surveillance of transgender persons.
Every paper presentation was given a detailed feedback by an assigned author followed by insights from the other authors and specially invited academics and trans activists at the table.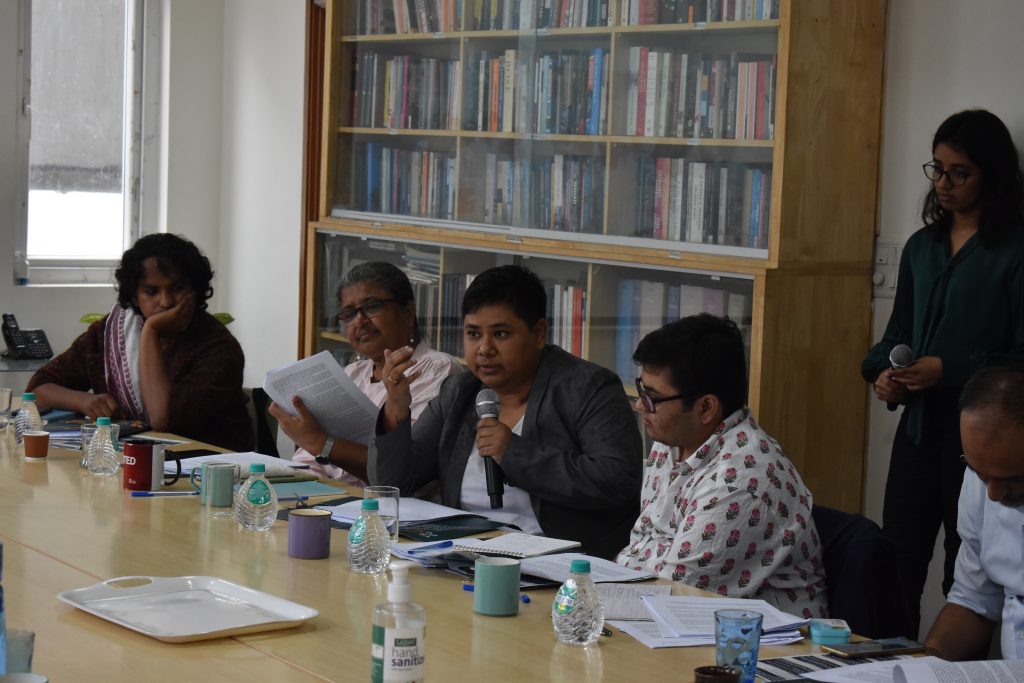 The authors who contributed to this collection are Dr. Svati Shah, Vibha Swaminathan, Mihir Rajamane, Jayna Kothari, Vqueeram, Chayanika Shah, Dr. Aqsa Shaikh, Raghavi, Dr. Siddharth Swaminathan, Chand, Avi, Santa Khurai, Christy Nag, Sayantan Datta, Vyjayanti, Grace Banu, Arvind Narrain, Diti, and Vihaan. Additionally, Dr. Sudhir Krishnaswamy and Kalki Subramaniam had been invited to the Workshop to provide valuable feedback to the authors. CLPR Research Associates Mansi Singh and Rajeev Anand Kushwah moderated the workshop, and shared their inputs for the papers. The aim of the final publication is to serve as a sourcebook for academics, activists, lawyers, researchers, members of the queer-trans community and anyone interested in engaging with transgender rights in the country. The workshop was conducted successfully, with the authors receiving valuable feedback to their papers and the platform bringing together queer-trans persons from different sectors to discuss and push new boundaries for a trans-formation of the law.
TransForm is organized annually by the Centre for Law and Policy Research, Bangalore in collaboration with Friedrich-Naumann-Stiftung für die Freiheit.