The Centre for Law and Policy Research, in collaboration with Friedrich-Naumann-Stiftung für die Freiheit, held the sixth edition of their flagship conference on transgender rights and the law in India on 9th December, 2022 at St. Joseph's Institute of Management, Bangalore. TransForm 2022 kicked off with a panel discussion titled TransForming Rights: How the Law shapes Transgender Lives, Identity, and Community in India. The panel, moderated by Senior Advocate Jayna Kothari, comprised Dr. Svati Shah, Kalki Subramaniam, and Santa Khurai.
Dr. Svati presented a paper which examined the slate of proposed laws and existing judgments on sexuality and gender identity, including the 2018 Supreme Court decision on Section 377. They read these as part of the wider discourse on the shrinking space for civil liberties in India. They highlighted that while the judgments and policies expanded on the rights for sexual minorities and non-cis-normative Indians, define sexuality and gender as purely individual and 'biological.' This reduces the space in which sexuality and gender can be understood and acted upon in political terms, as evidenced by the anti-democratic legal initiatives that are now using the 377 Supreme Court judgment as a precedent.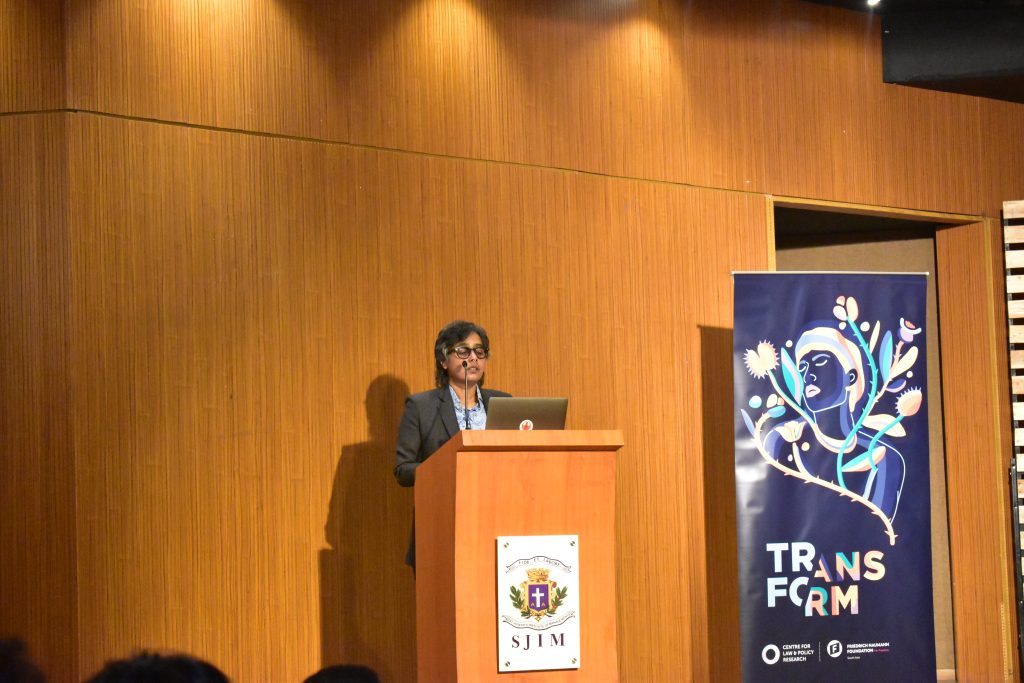 The presentation was followed by Kalki Subramaniam's talk on the implementation of transgender rights given in NALSA v. Union of India. Kalki was part of the lobbying efforts that culminated in the NALSA judgment. She spoke about the non-implementation of the Supreme Court's guidelines in NALSA even after eight years. He said that discrimination against trans persons continues in many ways- families disowning transgender children, state-perpetrated exclusion, impunity for perpetrators of anti-trans violence, medical officers using external genitalia to certify gender, organised sector denying trans persons jobs, and a lack of healthcare, reservations, and  marriage/family rights for trans elders. She concluded that the NALSA judgment brought some visibility to trans persons but it hasn't reached the rural areas where they are still denied basic dignity.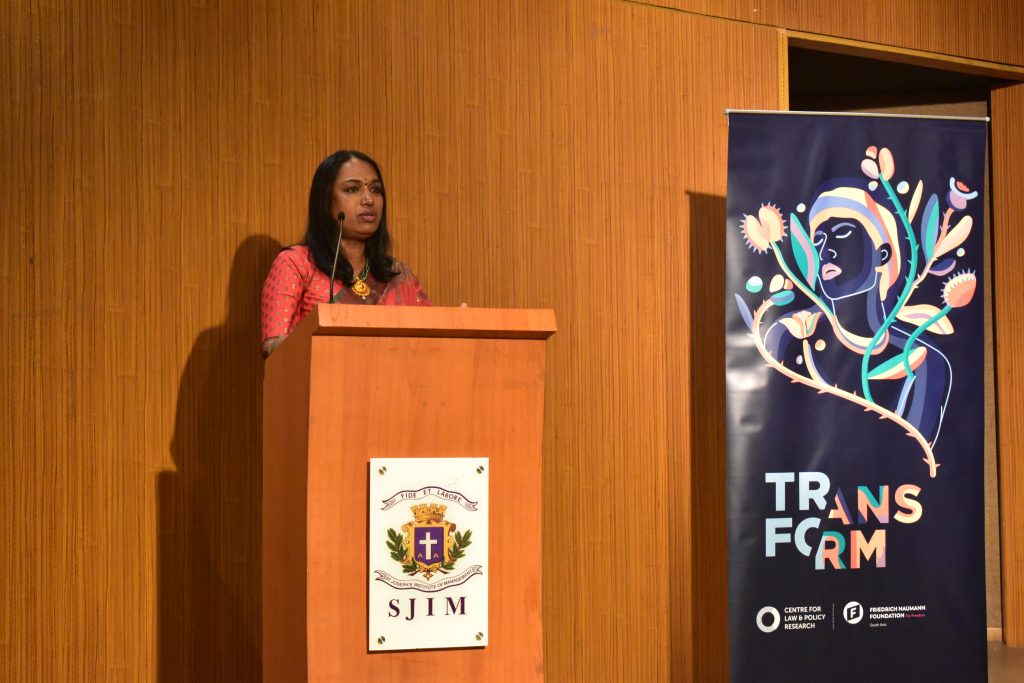 As part of the moderation, Jayna flagged three questions: Firstly, how can the law address the problem of family exclusion? Secondly, why has the central government not provided reservations yet? Thirdly, where do we philosophically ground queer marriage rights?
The third panelist, Santa Khurai presented an extensive research study on the political citizenship of Manipuri Indigenous Nupi Maanbi and Nupa Maanba (indigenous trans persons from Manipur). Native perceptions of transness, identity and indigeneity are important since our social experience influences our internal sense of gender identity.
Santa argued that the formal gender transition discourse as elaborated in the Transgender Persons (Protection of Rights) Act, 2019 and Rules, 2020 is irrelevant for many Manipuri transgender persons. There are significant differences between transgender communities in Manipur and the mainland, including in traditional livelihood options. Further, there is a bureaucratic maze to navigate in getting gender identity corrected on documents, each of which follows a different typology of markers. Santa also argued against the continued emphasis on surgery by society, family and the transgender community.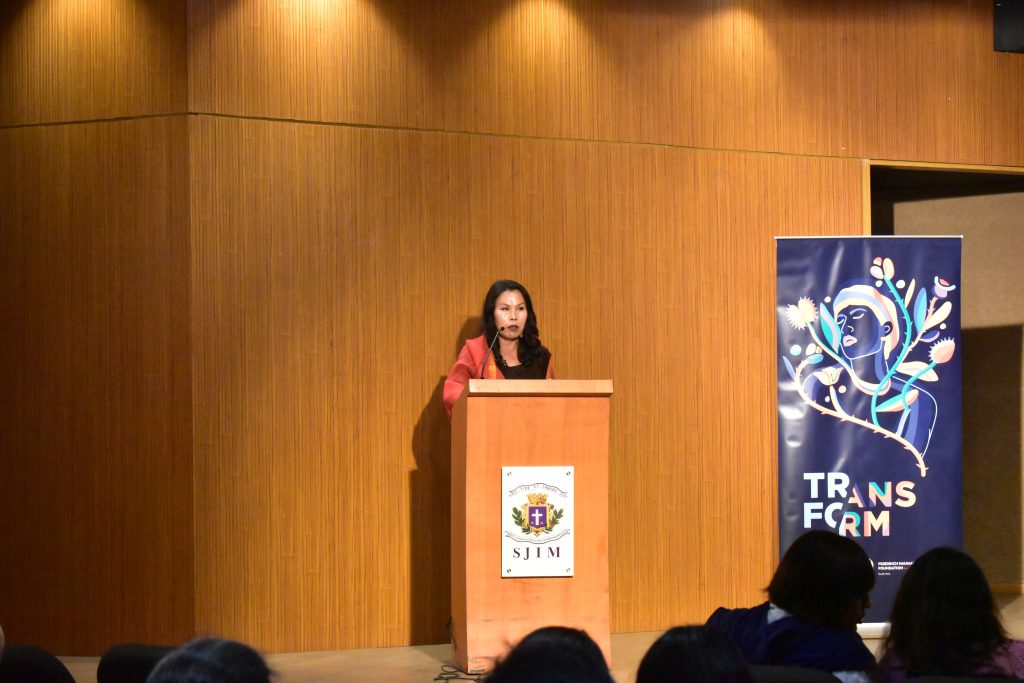 The panelists addressed a range of questions from audience members, spanning across intimate partner violence, mental health of activists, pathologisation of trans sexuality in juridico-medical discourse, documenting trans deaths due to discrimination and more.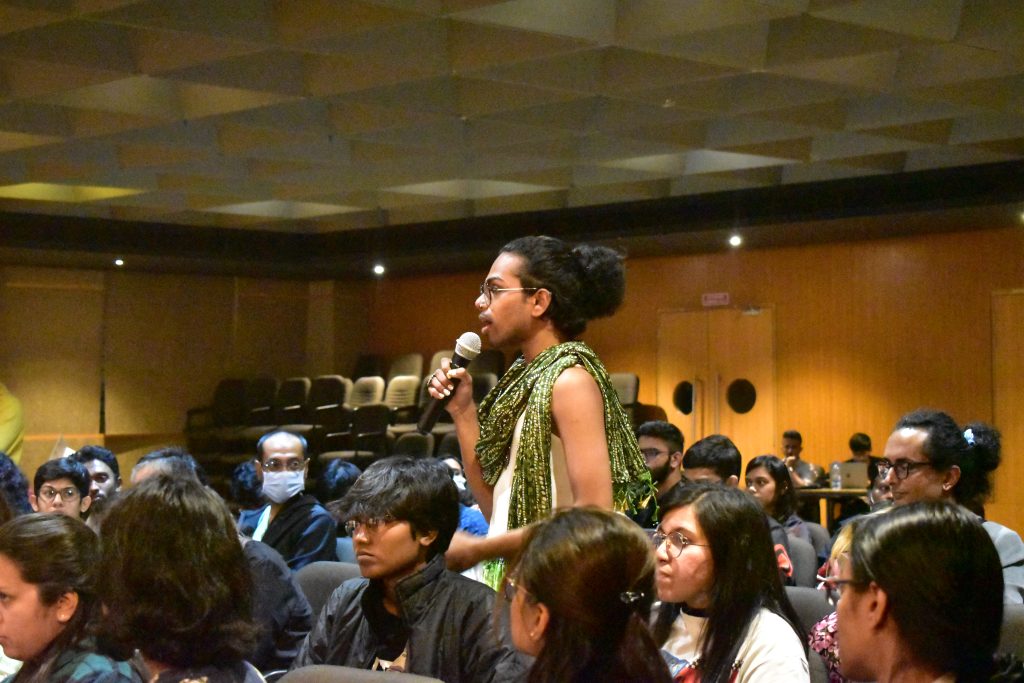 This is a brief summary of the panel discussion on how law shapes transgender lives, identity and community in India, at Transform 2022. The full video of the panel can be viewed here.