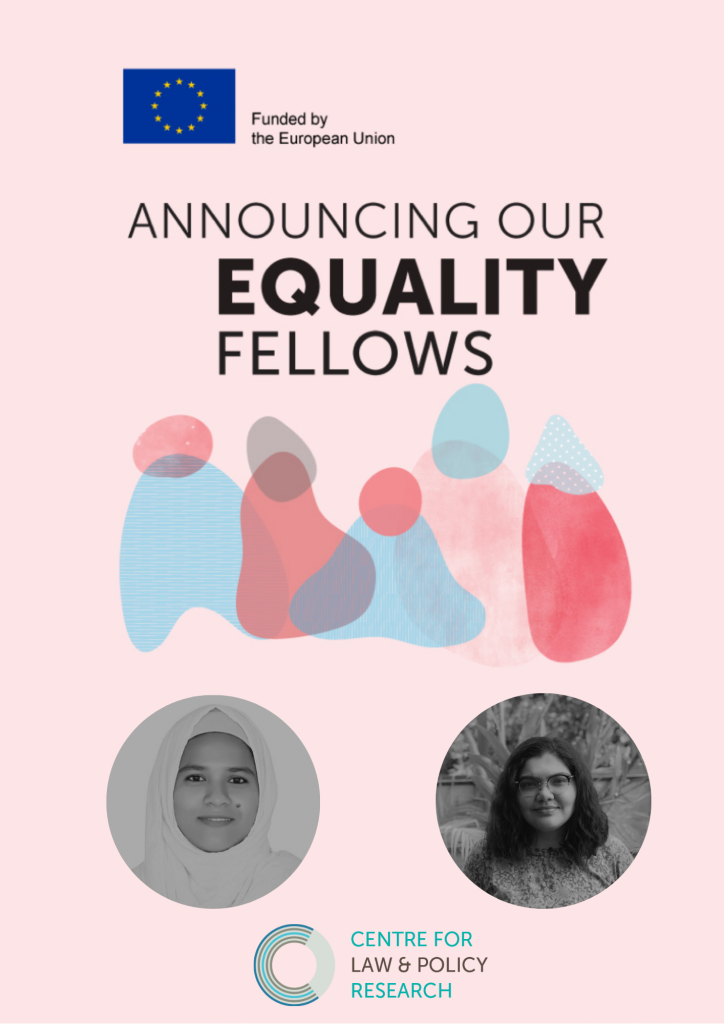 We are excited to announce the joining of two Equality Fellows: Shahenaz Begum and Priyanka S Bhat.
The two new Equality Fellows will engage in litigation and advocacy in the States of Telangana and Karnataka respectively and work with communities facing discrimination on the basis of caste, gender, disability, sexuality, gender identity, and minority status.
Shahenaz Begum is a practicing Advocate at Hyderabad, Telangana. Her areas of practice include Criminal law, Family Disputes, and cases covered under the Protection of Women from Domestic Violence Act. She has been graduated from Acharya Nagarjuna University (Andhra Pradesh) with a Bachelors' of Commerce and LL.B.  She completed her Masters in Law from the University College of Law, Osmania University, Telangana. She also worked as Legal Assistant to the Hon'ble Justice Goda Raghu Ram, High Court of Andhra Pradesh.
Priyanka S Bhat graduated from Jindal Global Law School with a B.A.LL. B (Hons) degree in 2018. Subsequently, she worked at the Supreme Court of India and Delhi High Court. She is currently based out of Bangalore and practices at the Karnataka High Court and Civil Courts with the Law Chambers of Lakshmi Menon. Her areas of interest include constitutional law, administrative law, and disability rights.