CHILD MARRIAGE AND LAW: NEW DEVELOPMENTS AND OLD CHALLENGES
On 10th February 2018, Centre for Law and Policy Research, Bangalore and Center for Reproductive Rights released the Policy Brief  "Ending Impunity for Child Marriage in India: A Review of Normative and Implementation Gaps" at the Karnataka Judicial Academy. The Brief was released by Justice Ashok B. Hinchigeri (retd.) of Karnataka High Court, in the presence of District Judges, Magistrates and judicial officers, lawyers, representatives of Child Welfare Committees, and civil society groups. Nina Nayak, the former Chairperson of the Karnataka State Commission for Protection of Child Rights and a Child rights activist, and officials of the Department of Women and Child Development, Karnataka were also present.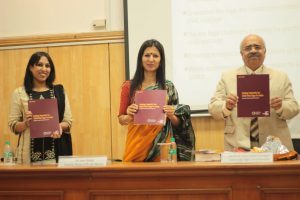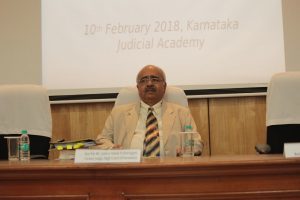 Jayna Kothari, Executive Director, CLPR briefly introduced the Supreme Court's landmark judgment in the recent Independent Thought v. Union of India case. In this case, the Supreme Court read down Exception 2 of s. 375 IPC to penalise marital rape against minor girls below 18 years. Ms. Kothari emphasized the crucial links drawn by the apex court between child marriage and the reproductive health harms faced by girls in such marriages and the complete loss of their sexual and bodily autonomy.
A discussion on the key challenges in the implementation of laws relating to child marriage followed, with a distinguished panel of speakers.
Mr. Justice Hinchigeri noted that 'zero tolerance' for child marriage ought to be the approach guiding Government and judicial intervention on the issue. Referring to the core of his judgment in the 2012 case of Miss Seema Begaum v. State of Karnataka, he reiterated that while dealing with cases of child marriage, judges must remember that the Prohibition of Child Marriage Act, 2006 (PCMA), being a secular law, shall take precedence over any religious personal law. Justice Hinchigeri urged judges to grant immediate injunctions, as mandated under the PCMA, on receiving a complaint that a child marriage is likely to take place. Such immediate judicial action, he emphasised would go a long way in deterring the practice of child marriage.
Dr. Jaya Sagade, Visting Faculty, ILS Law College Pune and an eminent academic explained the salient features of the Karnataka state amendments made to the PCMA in April 2017. Karnataka is the first state in India to declare child marriages as void ab initio or invalid in law. She highlighted the areas which required clarification to operationalise the amendments.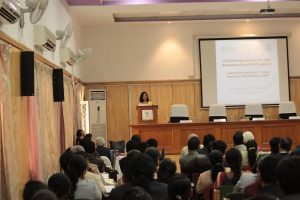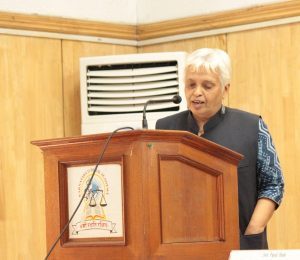 Jayna Kothari, speaking as part of the panel, presented the key findings and recommendations of the Policy Brief. According to her, one of the challenges to effective implementation is the legal and social barriers faced by girls while accessing the law. Lack of valid age-proof documentation often deters efforts to prevent a child marriage. There is an urgent need to think about strengthening marriage registration procedures. Payal Shah, Senior Counsel with Center for Reproductive Rights highlighted the key constitutional and international human rights obligations that require India to take immediate and coordinated action to end child marriage.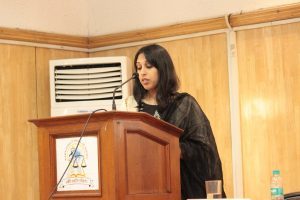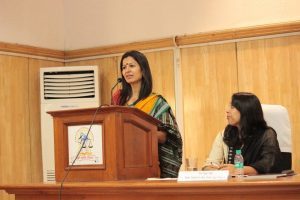 For media coverage of the event, see Deccan Herald (10th February 2018). Please see the Resources section for CLPR's and CRR's Policy Brief and Factsheet on the Independent Thought v Union of India judgment.