On July 22nd, 2023, the Centre for Law and Policy Research organized its second comprehensive training for Paralegal Volunteers (PLVs) at the Bangalore International Centre, which is a part of the ongoing Constitution Defenders Project. Engaging a total of 28 dedicated PLVs and spirited community activists, our partner organisations Jeeva, KVS, Thamate, Jeevan Jyoti, Swatantra, and Sangama were well-represented.
At the helm of this session was our Executive Director, Jayna Kothari. The agenda of the day centered on 'Legal Rights of Transgender Persons.' It kickstarted with an interactive discussion with the PLVs, probing into their experiences and challenges as community advocates. Hurdles ranged from issues in acquiring Transgender ID cards to handling sensitive cases of transgender minors. Despite these obstacles, an encouraging revelation was that community members found comfort in reaching out to PLVs, notably in matters pertaining to family disputes.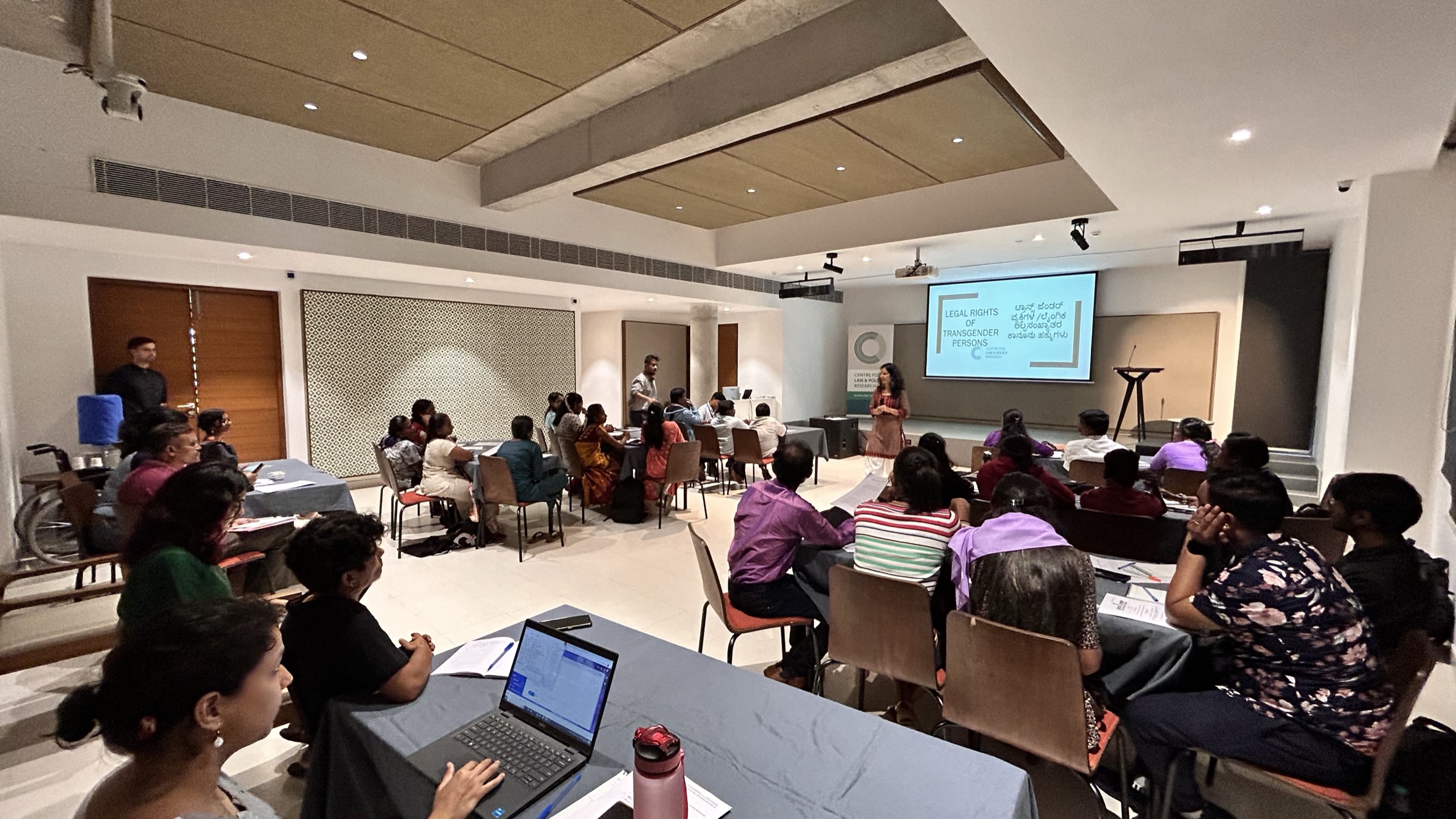 Post the preliminary open-ended conversation, the event dove into specific transgender laws. The highlight was an in-depth analysis of the 2014 Supreme Court judgment in NALSA v. Union of India and the Transgender Persons (Protection of Rights) Act, 2019. The crux of the discussion was the legal paradox between these two rulings. The NALSA judgment of 2014 granted trans persons equal protection under the Constitution, extending discrimination based on sex to encompass the "innate perception of one's gender." This landmark ruling was somewhat overshadowed by the Transgender Persons Act, 2019 which intended to enhance the rights of trans persons but instead contradicted key aspects of the 2014 judgment, leading to added legal obstacles for the trans community.
One such incongruity was brought to light by Sana Suman, a transwoman and noted community activist. She highlighted how Rule 4 of the Transgender Persons Act, 2019 was at odds with her personal experiences. This rule necessitates that the District Magistrate processes applications for revised identity certificates based on an affidavit and a psychologist report, without any medical or physical examination. However, Sana and other transpersons confessed to being subject to physical medical examination during their application procedures, contravening the act and the self-identification principle of the NALSA ruling.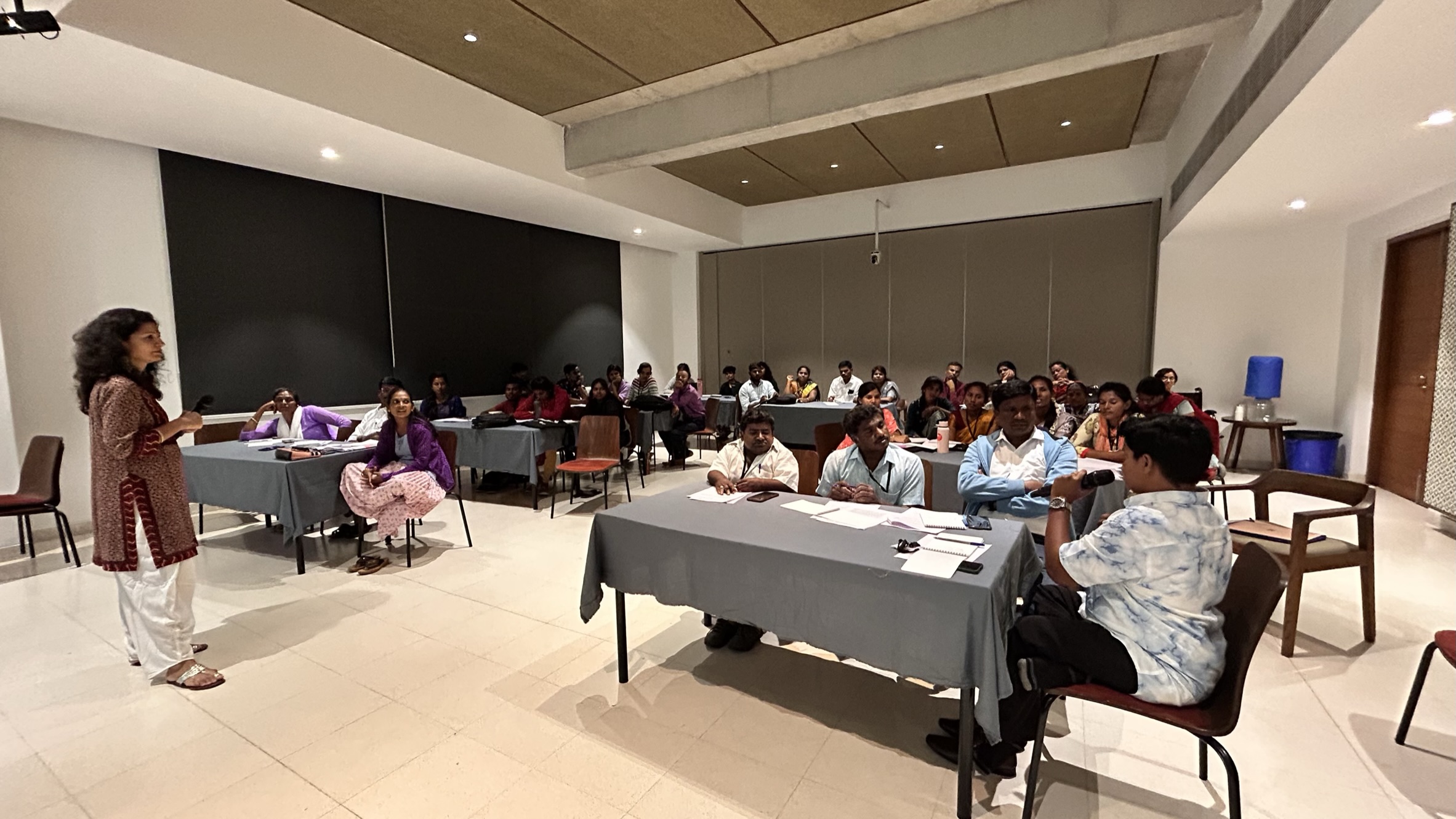 Similarly, Christy Raj, a community trans activist, expressed their trials with applying for a TG card, with repeated rejections due to bureaucratic issues. The time, cost, and complexities imposed by the Transgender Persons Act, 2019 were commonly expressed frustrations amongst the transgender PLVs. The transgender PLVs put forth a need for comprehensive training, spotlighting trans issues and the complex legal processes. They also brought up issues such as the hesitation to utilise government schemes due to perceived discrimination and corruption. Another concern was the inability to fully leverage loans and schemes due to burdensome paperwork, resulting in delayed assistance.
The session wrapped up with discussions on the 2017 Karnataka State Policy on Transgender Persons and specific cases like Jeeva v. State of Karnataka and Christina Lobo v. State of Karnataka. The event ended on a high note with a group photograph, followed by a shared lunch, reinforcing the sense of community and shared purpose.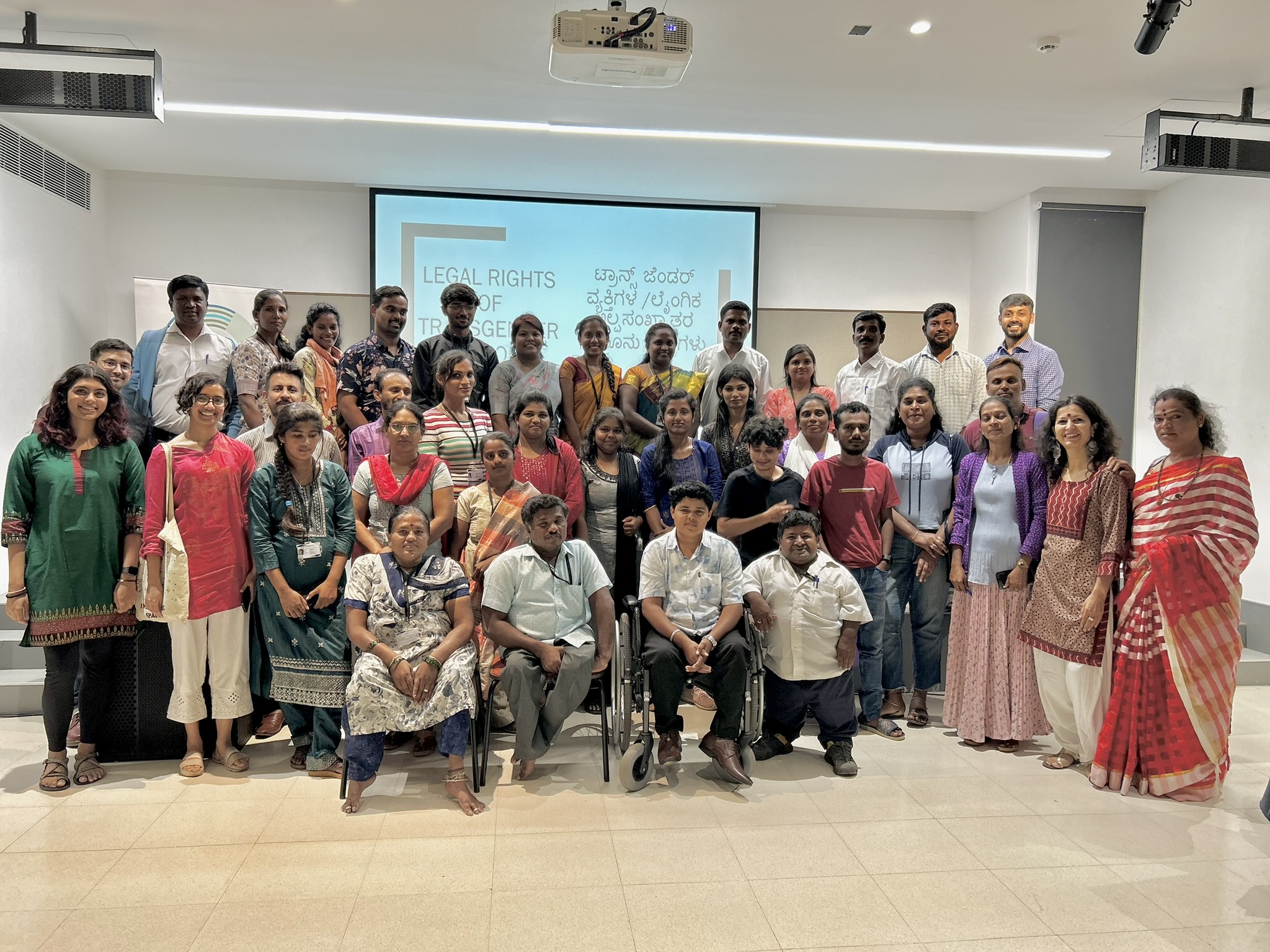 This blogpost has been written by our research associate Megha Viswanath.