The Centre for Law and Policy Research (CLPR) is excited to announce the opening of a two-year fellowship for practicing lawyers to defend constitutional rights of vulnerable communities. We are looking to take on 3 – 5 fellows as part of this Fellowship.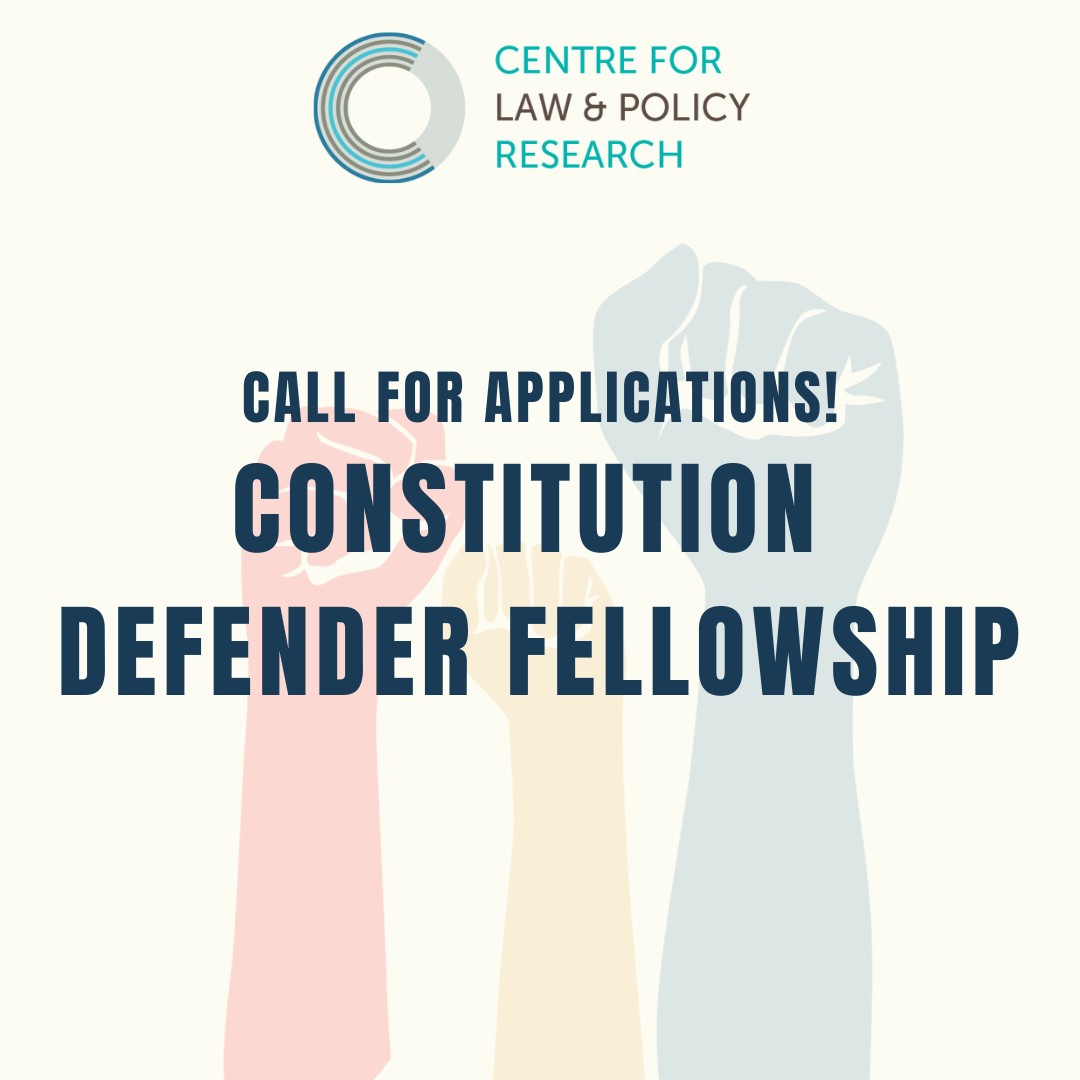 About the Fellowship
The Constitution Defender Fellowship is a two-year long opportunity for practising lawyers working all over India. Selected Fellows will get a monthly stipend and training from some of the best human rights lawyers and academics in the country so that they can take up litigation and provide legal support for marginalised communities including women, Dalits/Adivasis, gender & sexual minorities and persons with disabilities.
This Fellowship entails the following:
Fellows should be willing to take up cases to represent women, Dalits/Adivasis, gender & sexual minorities, and persons with disabilities, for protection of their legal and constitutional rights.
Fellows will be given capacity training and support from CLPR
Fellows shall report and interact with the CLPR team and partner organisations on their work
Fellows shall attend orientation programmes and capacity building sessions as organised by CLPR
The Fellowship will facilitate access to some of the finest legal professionals in India, and thus presents an exceptional opportunity for learning and growth
Eligibility
Applicants should be practicing lawyers who demonstrate a strong interest in rights-based advocacy and a commitment to social justice work.
Should be law graduates and enrolled with the State Bar Council.
Applicants should have atleast 1 or 2 years' experience in litigation
Applicants should have good reading and writing knowledge of English.
Applicants should have excellent writing and drafting skills.
Application Process
Applicants must submit:
The latest Resume (please upload on the application form)
A completed CLPR Constitution Defender Fellowship Application Form – available here! 
Application Deadline
Applications are to be submitted by November 12, 2023, 11:59 PM IST.
CLPR is an equal opportunity employer and strongly encourages persons from SC/ST backgrounds, minority religions, LGBTQIA+ persons, and persons with disabilities to apply.